Important Event Update
The SECGC event scheduled for 20th to 22nd of October is postponed due to unforeseen circumstances.
We are already looking forward to bringing you an even more incredible event in 2024! Stay tuned for updates.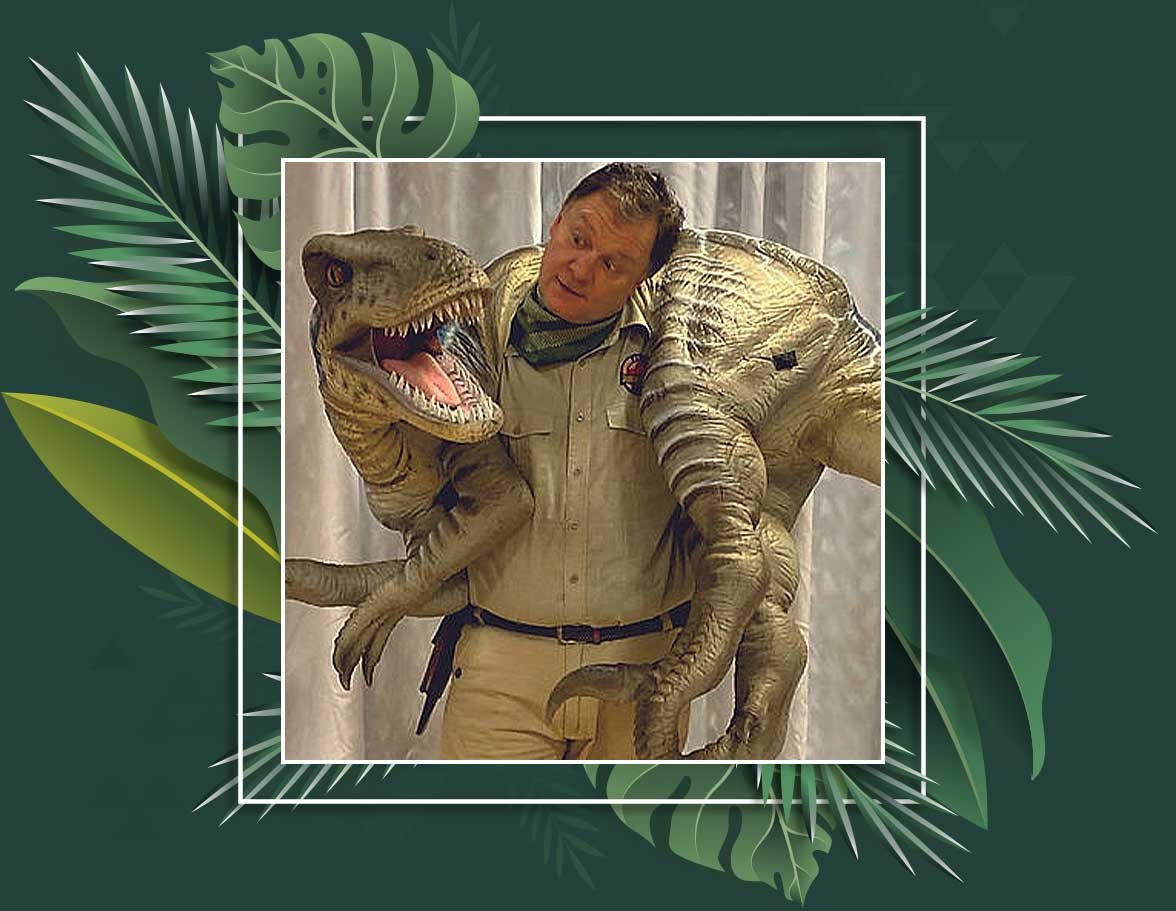 An Adventure Back In Time
Imagine the world of prehistoric wonder at the South of England Collectors and Gaming Convention's most thrilling attraction: Jurassic Zone! Our Jurassic Zone is where fantasy meets reality, creating an immersive environment that transports you millions of years back to the age of dinosaurs.
The South of England Collectors and Gaming Convention's (SECGC Jurassic Zone is the perfect destination for enthusiasts of all ages, offering an immersive and educational experience that combines entertainment and learning in the most enjoyable way.
Jurassic Zone offers an unparalleled opportunity to come face-to-face with life-like, interactive dinosaurs. Our expertly crafted animatronics and sound effects transport you back to the age of the dinosaurs, giving you a glimpse into their fascinating world. Whether you're an aspiring paleontologist, a dinosaur enthusiast, or just curious about these magnificent creatures, our exhibition will leave you awe-inspired and entertained.
Corporate
Interactive Exhibitions
At the South of England Collectors and Gaming Conventions, we believe that learning should be fun and engaging. That's why we have designed a variety of interactive exhibitions that encourage hands-on exploration and discovery. From digging for fossils in our Dino Dig to participating in educational games and quizzes, our exhibits cater to visitors of all ages.
The highlight of Jurassic Zone is undoubtedly the chance to meet our life-sized, animatronic dinosaurs. You can have a roaring good time as you encounter some of the most iconic dinosaurs that once ruled the Earth. From the mighty Tyrannosaurus Rex to the gentle Brachiosaurus, our dinosaurs are meticulously crafted to look and move just like their ancient counterparts. Be ready for an experience so realistic you'll feel as if you've traveled back in time.