Important Event Update
The SECGC event scheduled for 20th to 22nd of October is postponed due to unforeseen circumstances.
We are already looking forward to bringing you an even more incredible event in 2024! Stay tuned for updates.
Welcoming Gaming Community
The Gaming Zone is not just a place for gaming; it's a community where lifelong friendships are forged. You'll find an inclusive and welcoming environment that embraces diversity and celebrates the shared love for gaming. Our team of passionate organizers and volunteers is dedicated to ensuring your experience at SECGC is nothing short of exceptional.
Experience the Ultimate Gaming Haven
At the South of England Collectors & Gaming Convention, we understand the exhilaration that comes from trading cards, engaging in epic role-playing adventures, and embracing the nostalgia of tabletop arcades. That's why we have curated a dedicated Gaming Zone to cater to all your gaming desires.
In the Gaming Zone, you'll find a diverse array of gaming opportunities that cater to enthusiasts of all ages and interests. Whether you're a seasoned gamer seeking new challenges or a newcomer eager to explore the gaming realm, we have something for everyone.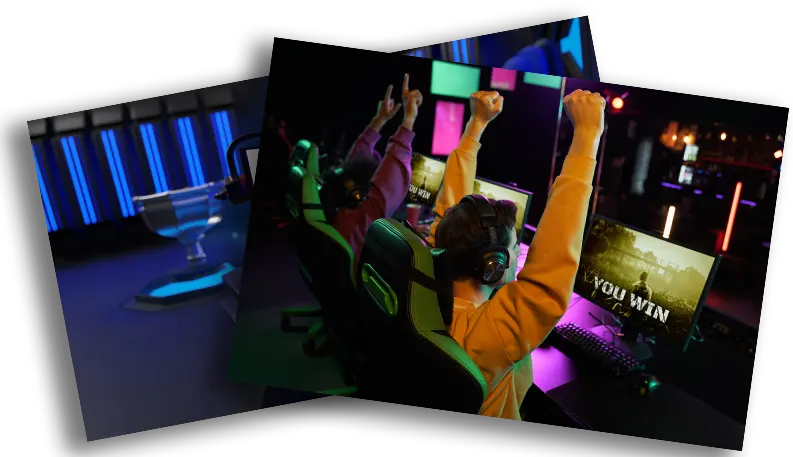 State-of-the-Art Gaming Arena
Our purpose-built gaming arena is designed with your comfort and enjoyment in mind. With numerous tables and ample space, you can indulge in your gaming passion without feeling constrained. The atmosphere within the Gaming Zone is vibrant, electric, and filled with the spirit of camaraderie that only true gaming enthusiasts can understand.
At SECGC, we value skill, sportsmanship, and friendly competition. To encourage a competitive yet enjoyable environment, we organize gaming tournaments where you can showcase your abilities and compete against other talented gamers. Whether you're a casual player or a seasoned pro, our tournaments cater to all levels of expertise.
Tabletop Arcade Bliss
Enjoy the world of retro gaming with our tabletop arcade section. Relive the golden days of classic arcade games and experience the joy of playing timeless classics. From Pac-Man and Space Invaders to Street Fighter and Mortal Kombat, our collection of arcade machines will reignite your passion for vintage gaming.
Whether you're a board game fan or a miniature wargaming aficionado, the Gaming Zone has a vast selection of tabletop games to satiate your gaming appetite. Choose from an assortment of board games, miniature battles, and tactical challenges to engage in thrilling battles of wits with your opponents.