Important Event Update
The SECGC event scheduled for 20th to 22nd of October is postponed due to unforeseen circumstances.
We are already looking forward to bringing you an even more incredible event in 2024! Stay tuned for updates.
Welcome to Dog Show !
Pay Per Entery Per Ring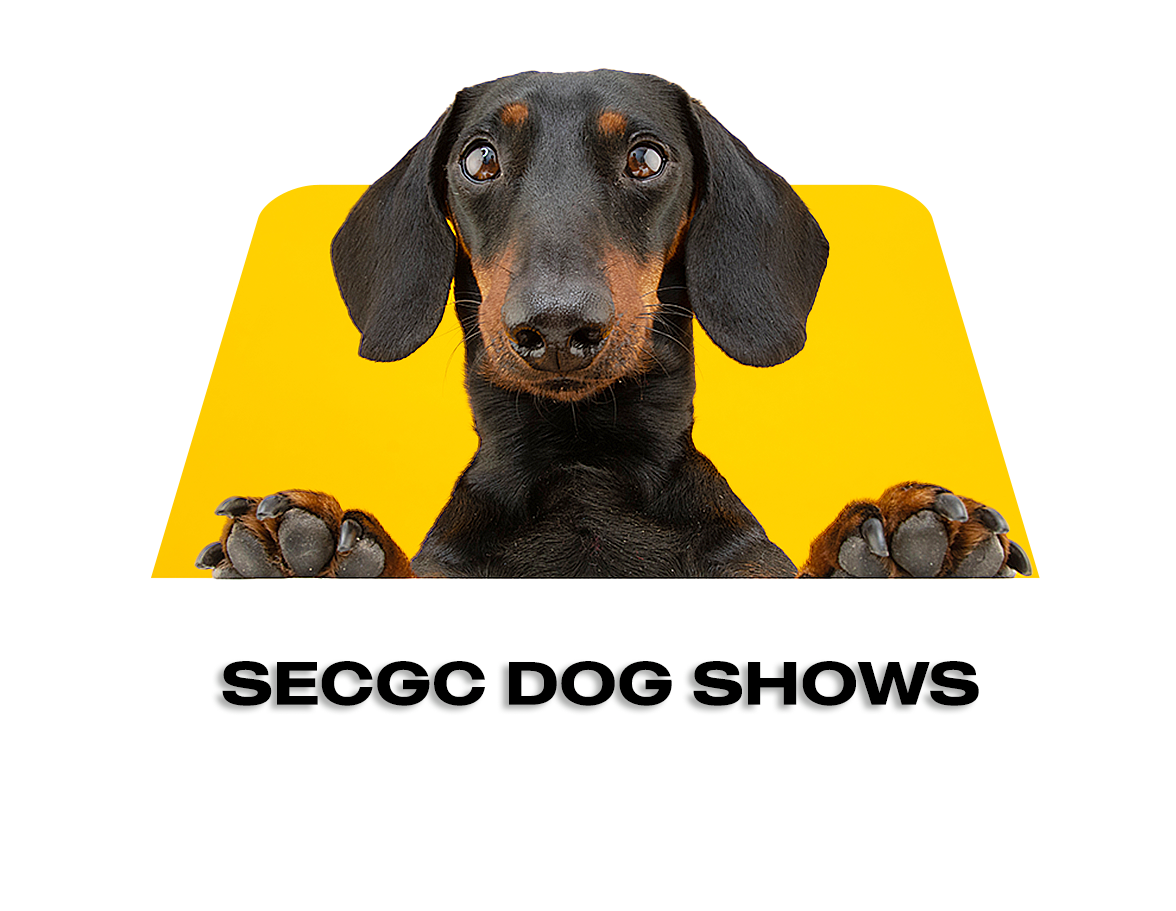 Ring 1
1. Puppy(under 12 months)
2. Gorgeous Long Coat
3. Appealing Eyes
4. Best Pedigree
5. Prettiest Bitch
6. Under 18 inches
7. Child Handler
8. Brace( 2 dogs the same)
9. Happiest Dog
10. Fancy Dress
Ring 2
1. Veteran (over 7 years)
2. Fabulous Short Coat

3. Waggiest Tail
4. Best Crossbreed
5. Handsome Dog
6. Over 18 inches
7. Best Rescue
8. Irish Brace( 2 different dogs)
9. Best Trick
10. Dog Judge would most like to take home
Paws on Track
I started the Paws on Track journey 4 years ago as a dog trainer and always knew there was more to a happy contented dog than training alone. Healthy food and treats play an integral part as do the right tools. When Covid hit and I had to close my training school it gave me the opportunity to study canine nutrition and Paws on Track changed direction. I wanted to show people that they could buy good quality food and products without paying the earth for them with a friendly individual service. I began by attending all the dog shows and events with a stall and also local markets. On 1st February 2022 I opened the doors to our family run shop based In Haywards Heath. Our shop is all about natural and grain free food and treats, accessories and toys as well as a first class grooming salon. We pride ourselves on offering a friendly, welcoming environment with good quality products at reasonable prices. Fast forward 18 months to the present day and what a whirlwind it has been. We have the most fantastic loyal customers who have welcomed us with open arms. We are adding a 2nd groomer to keep up with the demand and we have just been told we have won the Southern Enterprise award for the Best Natural Pet Shop of the year 2023 for West Sussex. None of this would have been possible without our amazing customers and their incredible dogs. We appreciate and thank you all.
The Dog Whisperer
Meet Bruce Clanford
Europe's 1st and only Qualified Dog Whisperer.
Over 35,000 successful cases.
23 years as a Dog Behaviour Specialist.
Qualified to BSc Degree level.
Multi Award Winner.
Bruce will be joining us for Q&A sessions as well as demos!
Dog Shows: Fun, Shows & Gifts
In our Dog Zone you can see Hooper demos and Have a go yourself and
Companion dog shows
Also Stalls and gifts for your furry friends!
Your furry buddies enjoy a day out too!!
Rosettes up to 3rd place & maybe even a celebrity judge!.
Give us a call 07873 730735 or send us an email
Want to learn more? Contact our team now at!
Get tickets for our new, exciting
gaming convention today!